Home builders for Lismore Ballina Byron
GRANNY FLATS & Fine Homes by Local Family Business
Plateau Homes is based in Lismore has over 40 years of local and interstate experience in the building industry.
We recently completed a Secondary Dwelling on our property with Plateau Homes. Phil and Dean were terrific and easy to work with, nothing was a problem, they are quality operators who did a fantastic job on the building and included extra features I was not aware would be included. Phil was very responsive via phone, email and text and whenever a issue arose a few texts or a call and it was sorted.
I would gladly build with them again and would highly recommend them to any prospective client as they are honest, reliable and extremely competent builders.
Warren Walsh
Builder of Fine Granny Flats
Granny Flats are an affordable solution to expanding family needs. Plateau Homes build quality Studio Apartments designed with thoughtful & economical use of space.
3D Home Plan Service
At Plateau Homes we have a fast and efficient Plan Service. This service incorporates a 3D design option to enable our clients best visualise the build on the site and to refine it to produce timely plans for Council DA's.
Plateau Homes Plan Service is available in the design of Granny Flats and New Homes, Room Extensions and Entertainment Areas, as well as Garages and Decks.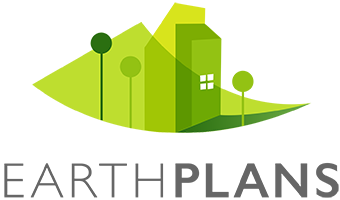 Built to Pass the Test of Time
Quality Builder

Builder of quality homes in the northern NSW for over 40 years. The homes we build are built to stand the test of time to ensure they retain their value and protect your investment.
Built Tough
The homes we build often go far beyond minimum Australian Standards and guidelines. It's good to know that the vision you have for your home is matched by using excellent quality materials.
Licenced Tradesmen
We work closely with the regions local licensed trades and professionals in engineering, surveying, energy, and council to make sure the building process is hassle free for all concerned.
Free Quotes
If you have a project in mind for a new home, a granny flats, extensions or renovations or a deck, and are needing consultation or a quote we are just a phone call away. Go to our Contact page for details.
Flexible enough to build anything.
Plateau Homes is a father and son team with a family history firmly grounded in the building industry for over 60 years. There are limitless solutions to the design and implementation of your next project. At Plateau Homes, you can be assured of an efficient, timely and beautiful result to fit your needs.